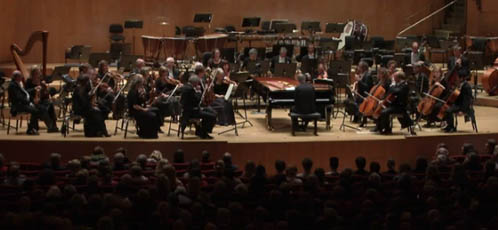 By Cynthia Herbert :: 12:56 AM
Pianist Christian Zacharias was playing Haydn's Piano Concerto in Sweden's Gothenburg Concert Hall on October 23 when a cell phone rang in the audience. It was the second time that evening that the concert had been interrupted by the ringing, so Zacharias and the accompanying orchestra simply stopped playing.
"This thing starts," recounts Zacharias, "and of course, it doesn't stop!"
The errant ringtone that caused the musicians to stop occurred during a particularly quiet moment in the musical score.
"People should realize that music lives on something completely different," explains the pianist, frustrated at the actions of concertgoers who don't silence their electronic devices.
Watch the orchestra stop playing, as well as Zacharias' take on the incident, below: