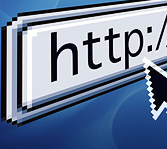 By Gilbert Falso :: 10:32 PM
Twitter announced yesterday that it will be providing an automatic link shortening service on the web-based client at Twitter.com.
"Sharing links on Twitter.com is now simple and instant. Plus, since we show a shortened version of the original link, people will know which site the link points to," read the announcement posted on Twitter's blog.
An additional feature of Twitter's shortening service is the ability for the micro-blogging platform to recognize links that have been reported as malicious, and redirect the user to a page warning them about the potentially dangerous link destination.
The service works as follows:Â after a user enters the first 13 characters of an URL, or pastes a URL, Â a pop-up will alert them that Twitter is going to shorten that link automatically. Links will use the short t.co URL, but will partially display the original URL, so that users will have some idea where the link is taking them.

Plans are to roll the service out slowly, to a limited number of users. Eventually, all Twitter users will have access to it. The company emphasized that people who use other link shortening service, such as bit.ly, will still be able to do so. The advantage of using a shortener such as bit.ly is that it provides users with click statistics for their shared links.