By Gilbert Falso :: 11:53 PM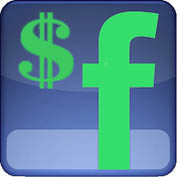 It looks like Facebook is putting the brakes on its initial public offering. It has been widely reported that the social network is looking to move the date for their planned IPO from April, 2012 until later in the year.
People familiar with the workings of Mark Zuckerberg's company told the Financial Times he wants his employees focusing on developing new products for the platform right now, rather than on concentrating on their IPO payouts.
Larry Yu, Facebook's spokesman stated to the Los Angeles Times, "as is our typical practice, we just don't get into speculation about an IPO."
Other Internet powerhouses such as Zynga and Evernote also have IPOs that have been pushed back, but theirs are due to current market conditions, while Facebook's is more of an internal matter.
IPO or not, Facebook will have to begin releasing quarterly financial numbers to the Securities and Exchange Commission in the first quarter of 2012. This is due to regulations set forth in a section of the 1934 Securities and Exchange Act known as the "500 rule." Once a private company has over 500 investors, it must begin releasing quarterly financial information.
It is estimated that Facebook's valuation could top out at over $100 billion. Not bad for a Harvard dropout.