Amazon to Reveal New Tablet This Week
By Gilbert Falso :: 9:16 PM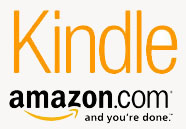 Amazon has scheduled a press conference for this Wednesday in New York City. Analysts are speculating that the company will be announcing its new tablet device at the event.
This will be the end of the long string of rumors of Amazon working on a branded tablet to compete against Apple's iPad line. It would be an addition to Amazon's Kindle e-reader, which it offered for several years.
The new Amazon tablet is said to have a 7-inch color touch screen and will run on a customized Android operating system. There were sources that say the upcoming tablet will also be called Kindle.
Coming in with a price point close to $250, the tablet will be much more affordable than Apple's iPad2. Amazon is doing this as a loss-leader launch – meaning that it will lose money on the hardware sale, but hopefully make it up with the sale of apps and ebooks and other software for the device. Part of the loss-leader strategy includes automatically signing up new customers for Amazon Prime, Amazon's membership service. Movie, music, apps and software are all combined into one service provider at the lowest prices, and customers have no inclination to look elsewhere for such content.
Lately, Amazon has been beefing up its movie and TV show content for Prime members, and now it has streaming video that rivals subscription service Netflix. By bundling the Prime subscription with the tablet, the company can lower costs on its hardware, and gain a foothold in the climb against Apple's iPad.
There is no cellular network service for this offering, it will be Wi-Fi only, and apparently nothing like other Android-based tablets on the market today. A TechCrunch report says that the user interface is customized by Amazon, with colors of black, blue, and copious amounts of orange. The main screen resembles iTunes' Cover Flow for displaying all the content stored on the device.