Motorola's Xoom 2 Could Challenge iPad in Tablet War
By Cynthia Herbert :: 8:49 PM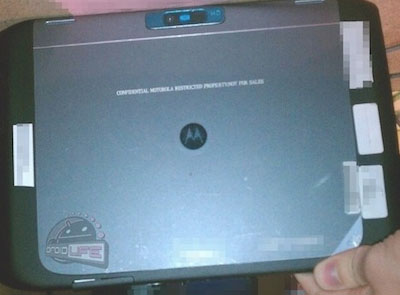 Technology website This Is My Next is reporting leaks on Motorola's new Xoom tablet offering that could position it as an iPad 2 challenger when it is released.
Their sources say the soon-to-be-released 10.1-inch Motorola Xoom 2 is only 9mm thick – only a little thicker than the iPad 2′s 8.8mm width. It will come with a dual-core 1.2GHz processor, with 1GB of RAM, have the ability to record 1080p video, and sip energy with almost eleven hours of battery life. Optional equipment available includes a keyboard and a stylus pen.
On the software side, the Xoom 2 is said to be the first tablet that will ship with Adobe's Flash Player 11. It will also stream Netflix in HD and will probably have the capability to wirelessly sync to your PC. Rounding out the list of leaks, it will likely have a built-in infrared communication device that helps to interact with planned home automation software.