OnStar Under Fire for Privacy Violations
By Gilbert Falso :: 9:28 PM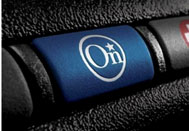 The on-board vehicle tracking system OnStar is coming under congressional scrutiny and attracting attention from privacy advocates who say it is conducing surveillance on users vehicles without their permission.
OnStar's location technology is marketed as a safety feature – it can help direct emergency roadside services, provide driving directions, and call 911 automatically in case of an emergency or when it detects a crash. The services are offered on a subscription basis, with users paying a monthly fee.
However, when users cancel their service, the OnStar vehicle computer is still running, recording their every move. And last week, the company announced that it will continue to track the movements and vehicle speed of users even after they have canceled the service.
U.S. senators, led by New York's Charles Schumer are now asking the company to stop this practice, which he says is becoming pervasive. Schumer is also looking to the Federal Trade Commission to step in and launch an investigation on OnStar's practices.