Sprint to Carry iPhone? We'll find out on the 4th
By Gilbert Falso :: 1:41 PM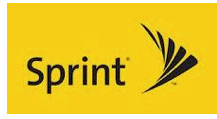 Will Apple be adding another carrier to it's stable of iPhone service providers? There are rumors afoot that wireless carrier Sprint will be added, alongside of Verizon and AT&T.
Here are a few things that just about every news site and tech blog can agree on – the iPhone 5 will come with Apple's more powerful A5 processor, an 8-MP camera and an overall redesign, at least along the back side.
Gene Munster an analyst from the firm Piper Jaffray has said that adding Spring to the iPhone's carrier lineup has the potential to increase overall sales by about 6 million units. If Sprint naps the iPhone, it would leave T-Mobile out in the dark as the last major U.S. carrier not offering it. That is, unless AT&T is able to finish its T-Mobile acquisition, which is far from a done deal given the federal scrutiny happening. Deutsche Telekom, T-Mobile's parent company, has been able to offer the iPhone for several years in Germany.
In addition to launching the iPhone 5 at the October 4th event, it is expected that Apple will offer a new iPhone 4 to be added to the lineup, as well as some new iPods, and the possibility of iPod retirement for the Classic and Nano models.