Microsoft Improving Hotmail – Adding New Features
By Paul Thomson :: 9:51 PM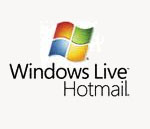 Today in San Francisco, Microsoft announced a series of new features that will to help its Hotmail e-mail service users easily clean up their inboxes. The Redmond, Washington-based company's Vice President, Chris Jones, said that the company recognizes that the Hotmail brand is not strong, and has been damaged recently by a number of issues, chiefly spam, storage and performance.
Microsoft has, said Jones, been proactively addressing these issues since 2006, and wants to provide users with a new set of tools that will improve performance, attack spam, allow for more storage, and offer better organizational features.
The hallmark of the new features is the Scheduled Inbox Cleanup. This will allow users to automatically keep the latest message from a specific sender. They can then choose to have additional messages from that sender moved to a folder or specify for older messages to be deleted after 3, 10, 30, or 60 days.
Another new feature is actually part of the Sweep Hotmail tool that has been in place for some time already. Enhancements to this tool will now allow users to set up a newsletter category that will automatically place regular news letters and offers into a folder, or delete them altogether, as they arrive in the inbox. Hotmail will also now automatically unsubscribe users from certain newsletters and prevent any further messages from senders that they have already unsubscribed from.
The next enhancement, called Instant Actions, will manifest as buttons that appear only when the mouse hovers over a message. Three options, delete, flag, or sweep will be offered by default, and users will be able to define up to five customizable actions that can be also be called up when hovering over a specific message.
According to ComScore, Hotmail is the world's largest Web mail service, with 350 million users. In second place is Yahoo Mail, with 310 million users and third place belongs to Gmail with 260 million users.