By Gilbert Falso :: 3:16 PM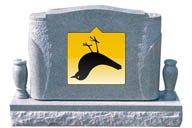 TweetDeck, now owned by Twitter, recently released its newest version since the takeover, and in general, it seems not to be well received, especially by long-time power users of the older versions.
Twitter did not officially announce the release, and has completely changed how the program works.
The cross-platform program built on Adobe's AIR has been abandoned, along with many of its features. Twitter has instead built two brand new programs that function natively in the Windows and Mac environments.
The functionality of the new programs more closely mirrors Twitter's efforts on its other applications and the web version.
However, some features that die-hard TweetDeck users relied on are gone, or hard to find. For example, TweetDeck now defaults to Twitter's URL shortener and photo services. Users can still choose to use their own services, but TweetDeck now keeps this choice hidden behind a menu choice, making it very difficult to find.
Annoyed by a spammer tweeting at you? You can still block and report the offense, but it is no longer removed from your column, as happened with the old version.
A sampling of a search for "New TweetDeck" yielded these results:
So if you're unhappy with the new TweetDeck, what do you do?
Well, download old versions of TweetDeck, of course!