iPad 3 to Debut in March with Quad-Core Processor
By Gilbert Falso :: 5:46 PM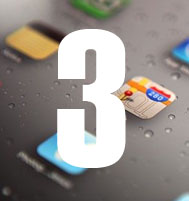 Now we've been as guilty as any blog or press outlet to jump on the hype and rumors behind Apple's third-generation tablet – but this time, we might just be right on.
Bloomberg news is reporting that three sources familiar with the new iPad say that Apple is getting its supply chain into high gear for a March delivery. Foxconn, Apple's main assembler is said to be operating its factories 24 hours per day to reach the shipping deadline. Bloomberg's sources are also providing credibility to the long-standing claim that the iPad 3 will boast a quad-core chip under the hood.
As for the display, back in November, Digitimes, reported that iPad display manufacturing partners, including Samsung, LG, and Sharp, were set to ship three million high-res panels in the fall – two million of those in November alone. Shortly after the Digitimes news, CNET weighed in with a prediction of a screen resolution of 1600 x 1200.  More recent leaks point to something even better – perhaps even 2048×1536.
Connectivity-wise, the new iPad will likely be the first Apple product to launch with support for both the 3G and the LTE network. Apple is obviously looking to provide a fast data pipeline to its users, and this move will allow them to take advantage of both Verizon's and AT&T's LTE networks.