Best Cases for iPhone 4, iPhone 4S
Cynthia Herbert :: 10:04 PM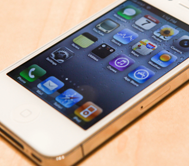 Did you get a new iPhone for the holidays, or just pick one up after your old contract expired? You're not alone – many are finding themselves with a new piece of technology in their hands these days, and in a quandary when they look at all of the case choices available. We've talked to many iPhone 4 users, and put together this list of our top 5 finds.
1) SmallWorks BrickCase – $19.99
This cute iPhone case actually doubles as a base for building with LEGO® bricks! Build, modify, play, then take your own creations with you. In addition to being a fun conversation piece, the case provides protection against bumps, scratches, chips and dirt.
2) Etch A Sketch Hard Case – $24.00
LEGOs not your thing? Here's another fun case that takes you back to your childhood days – Etch A Sketch! Made of impact resistant plastic, this iPhone case is durable and strong. No, the buttons aren't real, they don't do anything, but it will be the envy of your co-workers and friends. And a bonus, it's available for iPad, too!
3) Geometric Facets Case – $7.95
This funky-looking case is constructed from smooth, treated plastic, and resists dirt, stains and it is also anti-static. Triangles connect to form linear patterns, which adds depth and dimension to the urban case. The slim fit ensures the iPhone won't feel bulky in your pocket. Available as shown in white, or red and black, too.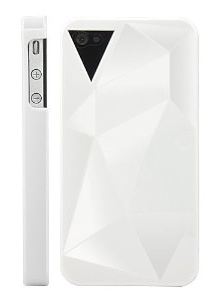 4) Otterbox Defender Series– $27.99
This rugged tough case provides heavy duty protection from harsh treatment in the worst environments. Otterbox is well known for their quality electronics cases, and the series for iPhone 4S is no different.
5) CaseMate's Quartet Case – $24.99
Connect four different, interchangeable colored pieces for a contemporary look for your iPhone. The multiple color combinations groove together for unique customization from bright to dark hues. Slide the pieces together to interlock and ensure protection.