By Gilbert Falso :: 12:28 AM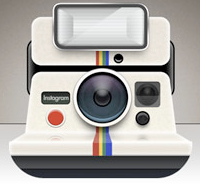 The Federal Trade Commission announced on Wednesday that it has closed its investigation of Facebook's proposed acquisition of Instagram, without taking any action. At this time, the purchase deal may now proceed as proposed.
The Commission voted 5-0 to close the investigation. Closing letters to the companies can be found on the FTC's website.
FTC actions like this do not mean that the deal has fully closed, but it does mean that the FTC won't be coming after Facebook with any type of antitrust regulatory actions or injunctions.
Hurdles still lie in the way for the acquisition – Facebook and Instagram must attend a "fairness hearing" at the California Department of Corporations in San Francisco next week. This will help to expedite the share issuance process – Facebook's purchase terms included cash and shares of Facebook stock. The deal, originally valued at $1 billion, has slipped along with Facebook's sinking stock price, and is now valued around $740 million.