GoDaddy Websites, Email Offline After Hacker Attack
By Gilbert Falso :: 2:37 PM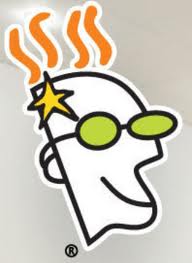 Update: 4:27 PM – GoDaddy claims partial service restoration.
Update: 3:58 PM – Anonymous responds to a question about how long the denial of service attempt will last: "when i do some DDOS attack i like to let it down by many days , the attack for unlimited time, it can last one hour or one month"
Update: 3:29 PM – Anonymous representative Tweets the following message: "I'm taking godaddy down bacause well i'd like to test how the cyber security is safe and for more reasons that i can not talk now".
—–
Millions of websites and email accounts hosted by GoDaddy are offline this afternoon after a malicious takedown of the company's DNS servers left their hosted spaces unavailable on the Internet.
Although not confirmed, the loose-knit hacker group Anonymous has appeared to take credit for the attack in a series of Tweets.
Because the outage is centered on GoDaddy's DNS services, even if a website or email account is not hosted with GoDaddy, it can still be affected if the domain is registered through GoDaddy or one of its partner services.
In a Tweet, GoDaddy confirmed that they are aware of the problem and are working on fixing it. No estimated time or resolution for the fix has been posted yet. See below for GoDaddy's Tweet: