By Paul Thomson :: 8:50 AM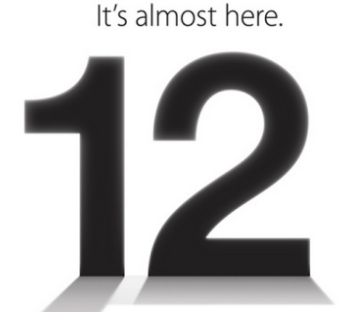 Today's the big day that Apple fanboys (and girls) have been waiting for – the Apple iPhone 5 announcement. Of course we'll be manning the Twitter streams.
Here's the skinny on how this will roll:
The iPhone 5 event and announcement will kick off at 10:00 AM Pacific time. Apple has reserved the Yerba Buena Center for the Arts in San Francisco, and will be hosting everything there.
Apple has already cut off access to the Apple Store on its website this morning. This is a standard move for the company on an announcement day such as today, and access will likely be restored sometime during or immediately after Apple's presentation.
What we are expecting to hear from Apple today:
A new iPhone, the iPhone 5 will be announced
Early rumors point to a taller phone, perhaps thinner than the iPhone 4S
iOS 6, a new version of the mobile operating system, will launch along with the phone
4G / LTE support
Extended battery life
Price point at, or just slightly higher than the iPhone 4S, when it was released