By Cynthia Herbert :: 12:27 PM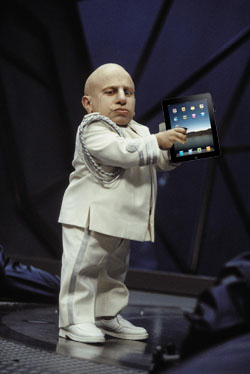 An announcement date for Apple's elusive iPad Mini has been set – the tech company sent out invitations to media professionals that mark October 23, next Tuesday, as the date.
The event will take place at 10:00 AM (Pacific time) in San Jose. It is expected that Apple will announce a small version of their wildly popular iPad tablet, dubbed the iPad mini. It is expected to retail at a price point from between $250 and $320.
It is also possible that the launch event will tout another full-sized iPad offering, with the new iPhone5-style Lightning dock connector and improved hardware under the hood.
Apple's foray into the smaller tablet market could also be their first experiment with a large number of tablet offerings. TechCrunch is looking at the possibility of 12 different iPad Mini configuration possibilities, if all the rumors hold true.