By Katherine McClosky :: 1:51 PM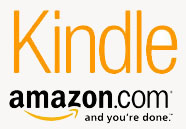 If you received or gave a Kindle Fire
over the holiday season, did you know that the new tablet comes with built in parental tools to help you manage how your children use it, and what they access on the device?
Late in the fall, Amazon and Kindle introduced Kindle FreeTime, a new service, specially designed to provide parents with peace of mind when letting children use tablets. Parents are able to establish a unique profile for each child that they want to use the Kindle, and select specific books, apps, games and videos that the individual child can have access to.
The Kindle FreeTime service is free on the Kindle Fire, and allows granular levels of access to that parents can set daily limits for Kindle use, or restrict uses ant time limits on certain categories – such as game apps and videos – while still allowing for unlimited reading time.
For a child using Kindle's FreeTime, it creates a very stand-alone experience, as if they have their own personalized tablet. Children can customize the background colors and fonts as they see fit, and will only be able to see book titles and applications that they have been allowed by their parents to see. Their home screen "carousel" will show their recently viewed applications, and they will have the ability to navigate visually to content based on characters or topics. Web browsing capabilities can be turned off in FreeTime so that children are not able to freely roam the Web.
It is even possible to set up more than one child profile per device, and copy profiles to other devices associated with that Amazon account so that multiple children can use the same tablet, or even access their profile on another parent's tablet.
In addition to the FreeTime complimentary version, Amazon also offers FreeTime Unlimited
 – a subscription based service that allows parents to grant access to thousands of books, applications and movies for a monthly fee. Service for one child is $4.99 per month, and for up to six children, it is $9.99 per month. If you are an Amazon Prime
member, those fees drop to $2.99 and $6.99 respectively. The titles were hand-picked by Amazon, with kids ages 3-8 in mind. Parents don't have to spend time guessing what apps their kids may enjoy, and kids can explore age-appropriate content on their own, free from ads, with in-app purchases disabled.
With built-in parental controls and the ability of FreeTime Unlimited, Amazon and Kindle are giving other tablet makers like Apple and Samsung a run for their money this holiday season.