By Gilbert Falso :: 7:19 AM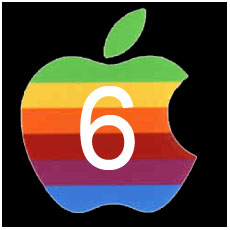 The ink is barely dry on the iPhone 5Â unveiling, and now it looks like its successor, the iPhone 6, as well as a new operating system, iOS 7, may be well under construction.
According to some published reports on The Next Web and VentureBeat, developers and website managers are seeing references to the new hardware and software in their analytics logs. The new phone is showing up as "iPhone6.1" and the operating system as "iOS 7" – all from IP addresses in Cupertino, Calif., home of Apple.
This is not too out of the ordinary – hardware and software manufacturers would have to test apps and surf the web with these devices and operating systems as they are being built and tested. What is a little strange, however, is that Apple isn't cloaking or hiding the identity of the devices, as it has usually done in the past. Perhaps with Steve Jobs gone, things are just being run a little differently at Apple?