By Cynthia Herbert :: 8:14 PM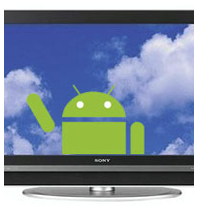 If you have an Android smartphone, it will soon serve as a YouTube remote control for televisions and other displays from makers such as Sony, LG, Panasonic and Bang & Olufsen.
Thanks to an update by Google for its YouTube mobile app, users can send videos on their phones or tablets onto Google TV-equipped television sets. Google has worked with a select number of manufacturers and will showcase the new YouTube-friendly sets next week at the Consumer Electronics Show (CES).
Later in 2013, Google will include Philips, Samsung, Sharp, Toshiba, Vizio, and Western Digital in the lineup of hardware that can support the YouTube remote feature.
According to a Google blog post, the new displays will feature the latest look and feel for YouTube on TV, allowing users to view videos and channels in high definition on their big screen.