By Paul Thomson :: 11:18 AM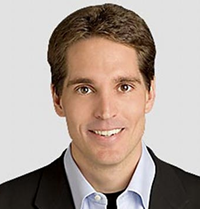 Jason Kilar, CEO of the online streaming video service Hulu has announced that he plans to step down at the end of March.
He made the announcement to his staff in an email yesterday, and also posted a notice on Hulu's blog.
No reason was cited, but the video site, owned by the parent companies of ABC, NBC, and Fox, has been losing money in the face of posting close to $700 million in revenue last year.
In addition to Kilar, Rich Tom, the company's CTO, will also depart at the same time.
Kilar's departure comes as no big surprise to industry experts. Speculation about when Kilar would step down has been swirling around the company for several years, after a disagreement came to light between Kilar and the media companies that own Hulu. Kilar added flames to the fire when he penned a blog post showing he disagreed with their web-distribution plans. In that post, Kilar went on to suggest that Hulu's troubles were the fault of its owners. He criticized the advertising practices, and noted that TV companies were licensing content to web-based services for too little money, and this was letting rivals undercut Hulu's services.
"My decision to depart has been one of the toughest I've ever made," he wrote in yesterday's blog post.
In the rest of the post, Kilar talked about Hulu's growth over the five years of its existence. He noted that the company raked in $695 million in revenue for last year, and boasts 3 million paid subscribers to the premium Hulu Plus streaming service.
However, as business for Hulu has grown, the overall streaming video industry has grown as well. Competition for Hulu now includes Netflix, Amazon streaming video
, Google, and Verizon.