By Paul Thomson :: 11:49 PM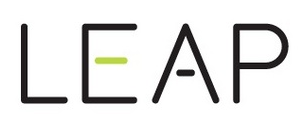 Leap Motion, a 3-D motion sensor manufacturer that produces an interface allowing users to interact with computers and other devices by gesturing in the air in front of them announced on Thursday that it has arranged for an additional $30 million in funding. In addition to the funding, the company also discussed the upcoming availability of Asus
devices as the first hardware partners to bundle Leap technology directly into its line of computers and notebooks.
Leap's CEO, Michael Buckwald, made the following announcement:
Leap Motion is poised to fundamentally change human/computer interaction, and this new funding will help us bring our technology to the mass global market. With this influx of capital, coupled with the major OEM partnership we also announced today, we're ready to make 2013 the year of the new interface.
Leap has seen growing demand for its technology since it was announced in May of 2012, and more than 40,000 developers have asked the company for developer units and support so they can create applications that take advantage of Leap's features. The company has sent 12,000 developer kits to developers worldwide, and the Leap Motion controller is slated to ship with an application store where developers can put their work up for sale, and consumers can try out new uses for Leap Motion technology.
The funding for this recent round came from initial company investors. Leap Motion was founded in 2010 by Michael Buckwald and David Holz.