By Gilbert Falso :: 1:14 PM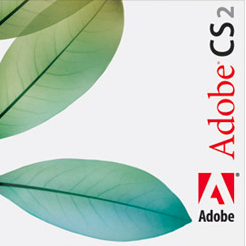 UPDATE: Adobe did not intend to make CS2 available for free. Read here.
Adobe today has announced that it is making available the 2005 version of its popular Creative Suite product, CS2, available for download for free.
This version will run well on slightly older computers, and may have issues if you are sporting the latest hardware and operating systems, but many have found different workarounds in online support forums.
Adobe's free offering includes Acrobat 3D, Acrobat Standard 7.0, Acrobat Pro 8.0, Audition 3.0, GoLive, Illustrator, InCopy, InDesign, Photoshop, Photoshop Elements, and Adobe Premier Pro.
The current version of Adobe's Creative Suite software is Creative Suite 6 (CS6), and includes such programs as Flash, DreamWeaver and Fireworks that were not available or not bundled with CS2 back in 2005. The current retail price for Adobe CS6 Design Standard
is close to $1200.
While the free CS2 might not mean much to hardcore graphic designers, web hackers, and video wizards, CS2 and its included programs are probably more than enough for the casual Adobe products user, or someone just getting their feet wet in the digital creation world.
In order to download the free version of CS2, you will need to go to Adobe's website and register for a free Adobe Member account. Once you have registered, you can download the entire Creative Suite bundle, or select individual applications to download.