By Gilbert Falso :: 4:43 PM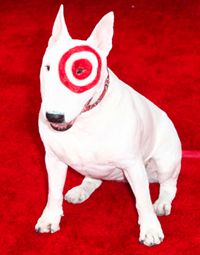 Watch out online retailers! Target has vowed to match prices at the top online shopping destinations in its brick-and-mortar stores.
"We know that our guests often compare prices online," said Gregg Steinhafel, Target's chairman, president and CEO in a statement.
If a Target customer buys an item at the store, and then finds an identical item selling for less within seven days on Amazon.com, Walmart.com, BestBuy.com and Toysrus.com, Target will match that lower price.
Target hopes that this move will help stem the tide of "showrooming" – the process of consumers visiting traditional stores to look and decide on products, but eventually placing the order and buying online. Amazon.com has made the showrooming process very easy for consumers as well, through its Price Check
mobile applications.
In addition to online competitors, Target will also price match its own online shopping outlet, Target.com.