By Gilbert Falso :: 1:17 PM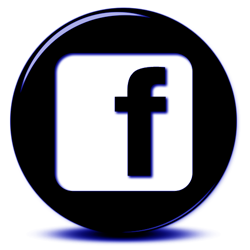 Facebook today has announced a new pillar to its social networking experience. Joining the news feed and the timeline on the social network will be the new Graph Search feature.
Announced at a news conference this afternoon, Graph Search will build on the data that Facebook has already collected on millions of people, such as their friend connections, locations they have visited, things they like, comments, and indexing it all so that it can be searched and retrieved.
"We are not indexing the Web," said Facebook founder and CEO Mark Zuckerberg. "We are indexing our map of the graph, which is big and constantly changing with almost a million new people every day. 240 billion photos. 1 billion people. 1 trillion connections."
With the new Graph Search feature, users will be able to look for data amongst their connections. Friends in a certain city, restaurants in a specific area, television shows recommended by your connections, etc. "My friends who live in Palo Alto who like Game of Thrones," Zuckerberg explained as an example.
Search results will be ranked according to your Facebook friendships and connections. The people you care the most about will appear at the top of your search results, while the rest of the results will be sorted by mutual friends and other points of interest that you may have that Facebook believes are relevant to you.
Facebook developers have designed the search feature to work with very natural, casual language. During the Graph Search demonstration, one search query was typed in as "People named Chris who are friends of Lars and went to Stanford." This type of search will now allow you to help find people you met might know through a mutual friend or at an event you attended with a Facebook friend.
The new Graph Search has implications for using Facebook for dating now, too, for example. A query showing "Friends of my friends who are single males from San Francisco and who are from India" would return a circle of possible acquaintances for a date, suggested the developer.
The Graph Search feature is currently in beta. Access will be given to Facebook users who sign up at this site:Â http://www.facebook.com/about/graphsearch
This story is developing, and we will update it as news continues to be released.