By Paul Thomson :: 10:17 PM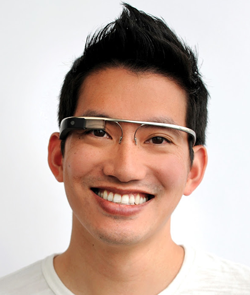 Google has announced two developer events for its Google Glass product. Google is calling the program its "Glass Foundry," and will host the events in New York City and San Francisco.
The company sent an e-mail to developers who had pre-ordered the product at the I/O conference last summer. It read, "join us for an early look at Glass and two full days of hacking on the upcoming Google Mirror API in San Francisco or New York. It's the first opportunity for a group of developers to get together and develop for Glass."
The first day of the two-day developer event will offer an introduction to Google's Glass product, and the second day will set aside time for developers to explore the Google Mirror API, which allows for data transfer to the Glass platform and for user interaction  over REST.
During both days, Google will make its engineers and developers available to participants for help as they step through the learning process.
The event culminates in a show-and-tell portion at the close of the second day, with Google judges looking at work that developers have created.
Google Glasses have the ability to record videos, receive weather updates, and display social network messages from your friends and contacts. The glasses received much hype when they were announced last year.
Google's San Francisco Foundry will be held on January 28th and 29th, and the New York City Foundry is planned for February 1st and 2nd. Developers who signed up for the program should have received an e-mail with registration instructions.