By Cynthia Herbert :: 1:08 AM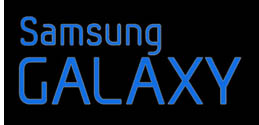 The popular Galaxy Note line from Samsung may soon see its newest piece of hardware revealed when the Galaxy Note 8.0 tablet is debuted at Mobile World Congress next month.
Although rumors are abounding, specs for the Galaxy Note 8.0 are likely to be a screen resolution of 1,280 x 800, a 5-megapixel rear-facing camera and a 1.3-megapixel front camera, 2GB of RAM and 32GB or 64GB of flash storage. Android 4.2 Jelly Bean will be the standard OS, and models will come in both Wi-Fi only, and Wi-Fi plus cell plan data.
As with all current Galaxy offerings, the tablet will also come with Samsung's S-Pen.
At 8 inches, this new tablet will likely have some strong competition with other models already on shelves, such as Amazon's Kindle Fire and the Apple iPad mini.
Also on the horizon at Mobile World Congress for Samsung is the long-awaited Galaxy S4 smartphone handset. Unfortunately for Samsung cell aficionados, it is likely that the S4 will be later in the year than Mobile World Congress. Patience is a virtue, after all!