By Gilbert Falso :: 9:24 PM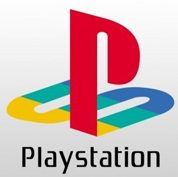 Although not slated to hit store shelves until the Spring or Summer of 2014, that hasn't stopped the rumors and leaks around Sony's next PlayStation platform, the PS4. This time, we're learning that big changes may be in store for the long-popular DualShock
dual-analog stick controller.
Sony is said to be testing a brand new version of a controller that integrates biometric feedback an LCD touchscreen. The biometric tie-in would most likely be situated within the grips on the controllers, and the touchscreen will be set in the center of the controller. No design drawings, mockups, or pictures have been released as of yet – these details are being pieced together on rumors only at this point.
Of course the LCD screen rumor may be fueled by the recent release of the new Wii U
, which also has outfitted its controllers with touchscreen LCD pads.
The picture below is only an artist rendering on what the new PS4 might look like – it has not been released by, or approved by Sony.