Martin Luther King's "I Have a Dream" Speech Shared In Protest of Copyright Issues
By Cynthia Herbert :: 2:12 PM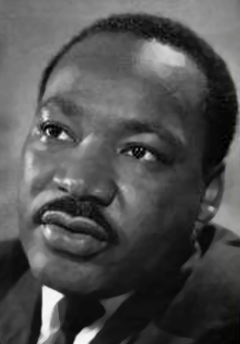 With the United States celebrating slain civil rights activist Martin Luther King's birthday tomorrow, and the one-year anniversary of the Stop SOPA/PIPA protests occurring on Friday, online copyright and Internet freedom advocates have released the full version of King's famous "I Have a Dream Speech" to protest the issues with copyright today.
The only problem with this, is that the copyright to King's speech is held by EMI publishing and cannot be used without their permission and the payment of royalties. The availability of King's speech is being orchestrated purely as a protest action to bring attention to the issues of the U.S. copyright system in a digital age.
On Friday, Fight For the Future published the video on the Vimeo video sharing service, and used Twitter to get the word out with the hashtag #InternetFreedomDay. Vimeo was likely selected as the platform for release because YouTube has a long history of removing the speech as soon as it is posted, due to a standing agreement with EMI publishing.
Internet Freedom activists believe that by posting the video online for all to see, they are taking an action that is similar to King's calls for civil disobedience during the race relations struggle of the 1960s. However, EMI did not agree, and within 12 hours, the video had been removed from Vimeo. A Fight for the Future spokesperson released the following statement, "We suspect the video was removed for copyright reasons, since its frequently removed from YouTube by EMI, who has a licensing agreement with the King Family."
Another copy of the video was posted later that day to YouTube, and it has not yet been pulled from the service. That copy is below: