By Paul Thomson :: 12:34 PM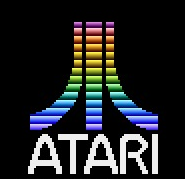 New York-based Atari Inc., the U.S. arm of the company, and maker of famous video games like "Pong" and "Asteroids," has submitted filings today in U.S. Bankruptcy Court, according to a statement released by the company. The company is seeking a separation from its unprofitable French parent holding company, and has filed independently from its parent.
The filing comes after the French holding company, which has not turned a profit since 1999, even in the face of asset sales and restructuring attempts, had forecast a significant loss for 2012-2013.
In a statement, the company said,
The Chapter 11 process constitutes the most strategic option for Atari's U.S. operations, as they look to preserve their inherent value and unlock revenue potential unrealized while under the control of Atari SA (ATA). During this period, the company expects to conduct its normal business operations.
Shares in the French parent company shares fell nearly 6% in on the Paris stock exchange this morning. This brought the company's overall stock drop to 50% over the past year.
Atari,one of the oldest video game makers, was founded in 1972.