By Paul Thomson :: 4:15 PM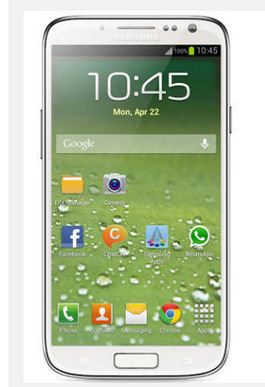 The long awaited appearance of the Samsung Galaxy S4 smartphone finally has a date – March 22.
According to an article in Asia Economic News, that is that date for Samsung's official announcement about the new handset. Although an exact location for the announcement event has not yet been given, signs in the report point to somewhere in the Silicon Valley, near Apple's headquarters.
Customers shouldn't start lining up at stores just yet, however. Although the announcement will take place in late March, the phone will probably not go on sale until April 15th.
Also, the model number, s4 or SIV may not hold either, as a website dedicated to Samsung news notes that the number four is considered to be bad luck in South Korea and other Asian countries. An alternative model name or number has not been suggested, but the code name for the phone at Samsung is Altius.
The image above, found on Picasa, shows what the Galaxy S4 will look like. It is taller than the current model, the Galaxy S3
, and appears to have a bigger screen and is more angular than the model it replaces.
The Galaxy S4 will likely feature a 1080p full-HD display, with an 1.8GHz 8-core Exynos 5 Octa processor under the hood. It will have a 13-megapixel rear camera, 4G LTE connectivity, 2GB of RAM, wireless charging capabilities and run Android 4.2.1 Jelly Bean as the OS.