By Cynthia Herbert :: 5:19 PM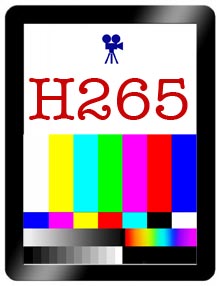 A new video format was approved last week, paving the way for high quality video delivery over broadband networks, and streaming HD video over mobile networks.
The new video format, called H.265 or High Efficiency Video Coding (HEVC), is the successor to the H.264 encoding standard, which nearly every Internet video content producer has standardized on after the debut and growing popularity of the iPad and other tablet and mobile devices.
Dr. Hamadoun I. Touré, Secretary-General of the ITU, the governing body that helps set Internet standards said,  "H.264 underpinned rapid progression and expansion of the video ecosystem, with many adopting it to replace their own proprietary compression codecs. The industry continues to look to ITU and its partners as the global benchmark for video compression, and I have no doubt that this new standard will be as effective as its predecessor in enabling the next wave of innovation in this fast-paced industry."
The industry hopes that H.265 will be a flexible, reliable and robust solution, to support online and streaming video for the next ten years. The new standard is designed to plan for growing screen resolutions and is expected to be phased in as high-end displays and services outgrow the current limits of networking and screen technology.
Companies such as Broadcom, Cyberlink, Ericsson, Mitsubishi and NHK have already showcased technology that implements the new HEVC codec.  While there will likely be some encoders available this year, it won't see true adoption until it is embedded into hardware. That could take a year to a year-and-a-half, before the first devices with H.265 hardware support show up on shelves.