By Katherine McClosky :: 9:46 PM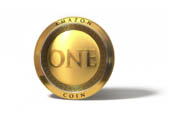 Amazon yesterday introduced a virtual currency program called "Coins". This virtual currency will be available for customers in the U.S. to purchase games, applications, and in-game items on their Kindle Fire
tablets.
The company believes that the new Coins program will be "an easy way to spend money on Kindle Fire apps and games."
Amazon's Coins program will launch in May, and to encourage customers to use the new currency, Amazon will distribute tens of millions of dollars worth of the Coins to customers to spend on apps and games for their Kindle Fire tablets.
Developers working on the Kindle platform will need to be sure that their apps and app updates are submitted and approved by April 25th if they want to take advantage of in-app purchasing via Coins, and also to best position their apps for purchase by customers who will have their virtual wallets full of Coins to spend.
App developers will be paid the same current 70% revenue share whether the customer purchasing their product chooses to use Amazon's gifted Coins or their own money.