By Paul Thomson :: 10:11 PM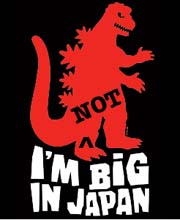 BlackBerry today confirmed that its latest handset model, the BlackBerry 10, will not be made available in Japan.
A spokesperson told Bloomberg news that "Japan is not a major market for BlackBerry and we have no plans to launch BlackBerry 10 devices there at this time."
The newly-named company (it changed its name from Research in Motion when it launched the new hardware last month) is passing up one of the world's largest markets for smartphones by staying out of the game in Japan. Analyst estimates put the number of mobile devices sold there at 15 million last quarter alone.
BlackBerry's newest hardware has been released already in Canada and the UK and the company plans to make it available in the United States next month.