By Paul Thomson :: 3:56 PM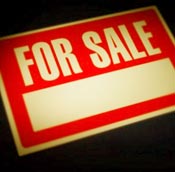 The New York Times Company, parent of the same-named newspaper as well as the Boston Globe has announced today that it is seeking a buyer for its Boston paper.
The company is selling off its properties and turning its focus on the New York Times as its sole media outlet.
Evercore Group, an investment banking from New York City that has brokered similar journalism-world transactions has been retained to help seek a buyer.
This is not the first time that the NYT Company has tried to divest itself of the Globe. In 2009, NYT attempted to shutter the newspaper to control costs, but Globe management and employees offered wage-cuts and other concessions that enabled the Boston paper to trim costs.
The Boston Globe has been under NYT ownership ince 1993, when it was purchased for $1.1 billion. At the time, that price was a record in the newspaper industry. The Globe and its online presence, BostonGlobe.com and Boston.com were able to turn an operating profit in 2012.