By Gilbert Falso :: 11:26 AM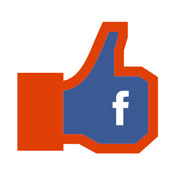 When Facebook was working on improving its mobile applications for iOS and Android over the past several months, the company accidentally made changes to how the data about news feed posts by Pages was calculated.
This glitch caused Facebook's metrics, Page Insights, to be misreported for several months, leading Page administrators to wrongly believe that their posts and interactions reached far fewer people than they actually did.
Facebook is working now to address this problem, and will ensure that accurate data will be fed into the Page Insights program early next week.
The bug did not have any affect on how posts were seen by fans of Pages – it only affected how these posts or interactions were counted and reported by Facebook.