By Gilbert Falso :: 12:49 PM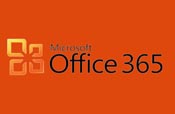 Office 365, Microsoft's cloud-based software-as-a-service enterprise productivity suite, will receive upgrades on a schedule every three months.
Kurt Delbene, president of Microsoft's Office product division told SlashGear that the company already has "the mechanisms in place to update the service on a quarterly basis."
Microsoft hopes that a regular upgrade path for customers will make the idea of a cloud-based solution seem more appealing. The updates will switch between major and minor changes for the software, with some adding new features while others will bring more agressive improvements to the software.
Regular upgrades are good, and a way to attract positive attention for the new Office product, but many are skeptical of Microsoft's path to cloud solutions and complain that the way the company has structured the offerings is confusing to many. As ComputerWorld's Richi Jennings recently pointed out, all of the differentiated options for Office 365 bring the number available for businesses purchases to nine, not counting all other offerings for education, government, and personal consumers.
Despite these issues, Microsoft's Office 365 does seem to be gaining traction in the marketplace, as retailers J.C. Penney Company, and U.K.-based Tesco recently signed on as customers, as well as the Texas Department of Information Resources and the International Federation of Red Cross and Red Crescent Societies.