By Paul Thomson :: 8:44 AM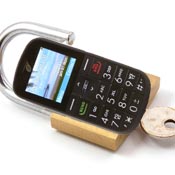 Both President Obama and the Federal Communications Commission (FCC) yesterday came out in support of the ability for consumers to legally unlock their own mobile devices.
R. David Edelman, senior adviser for Internet, innovation and privacy at the White House issued the following statement, "If you have paid for your mobile device and aren't bound by a service agreement or other obligation, you should be able to use it on another network."
The FCC also announced that the commission will urge lawmakers to address and overturn a ruling made last year by the Copyright Office of the Library of Congress that made unlocking cellphones illegal for consumers. Currently, the penalty for unauthorized unlocking of a device, under the Digital Millennium Copyright Act, is a $500,000 fine and five years in prison.
Obama's response to the issue came  after the White House received more than 114,000 signatures on a petition on its website in support of reversing the ban, which went into effect in January.
Cellphones are usually sold as "locked," making them able to be used only with service from the wireless carrier that is originally associated with the device. Before this law was enacted, customers who wanted to keep the same phone, but move it to a different wireless carrier were able to unlock it themselves.
The wireless industry has fought hard to put the ban into place, their argument being that they have copyright over the applications and programs used on the devices they sell, and unlocking them violates their copyright.
The Library of Congress also issued a statement yesterday that it agreed with the administration and the FCC that the issue of phone unlocking "has implications for telecommunications policy" and that it should be reviewed by lawmakers.