By Cynthia Herbert :: 7:19 AM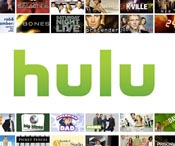 Rovi , the digital home-entertainment company, has resolved its ongoing legal battles with Hulu and entered into a licensing agreement the company, according to statements released by both yesterday.
Although terms of the agreement have not been disclosed, both parties consider the legal troubles to be resolved.
Rovi had originally sued Hulu in 2011 in federal court over alleged infringement of patents that covered interactive television functionality. Rovi had that Hulu was wrongly using their technology for Hulu's electronic programming guides.