Job Cuts at Motorola – 10% of Workforce
By Cynthia Herbert :: 1:33 AM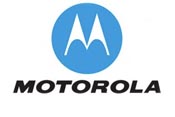 The Motorola Mobility unit at Google will shed some 1,200 jobs in an effort to constrain challenges at the company's cell phone business.
Initially reported in the Wall Street Journal and confirmed in other outlets late yesterday, the cuts amount to a drop of about 10% in the division's workforce.
A statement issued by Motorola confirms the job losses, saying, "these cuts are a continuation of the reductions we announced last summer." Back in August, Google had said that at least 4,000 were in jeopardy.
Motorola's Mobility division makes Android smartphones, Android tablets, Bluetooth accessories, set tops, DVRs, and an array of other mobile communications products.