By Paul Thomson :: 10:46 PM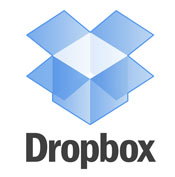 Dropbox, the cloud storage service that synchs your online files across multiple devices, has released version 2.0 for Mac.
With this new release, the features of its desktop client are expanded to include advanced management of cloud files directly from your computer. Featuring a newly designed drop-down menu that sports a new UI, this latest release also has support for realtime invitation notification and updates for shared folders directly in the new menu bar.
One of the most useful improvements to the software is the ability to create a public link for one of your shared documents without needing to track the file down in your Dropbox folder.
This newest Dropbox version is compatible with the recently updated app for iOS, which included push notifcations. Version 2.0 is available directly from DropBox's website.