By Paul Thomson :: 11:55 AM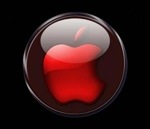 Apple has been accused by THX, a company founded by Star Wars producer George Lucas, of stealing technology used in the speakers of Apple iPhones, iPads and Mac computer products.
A 2008 patent held by THX outlines details for a speaker unit that boosts sound output and attaches to computers and flat-screen televisions, according to the legal filing yesterday, submitted to federal court in San Jose, Calif.
THX claims that Apple products making use of the speaker units infringe on its patent, causing the company to suffer "monetary damage and irreparable harm," according to the lawsuit.
The suit asks for a court order to halt the alleged infringement and royalties and damages to compensate THX for lost profit.