By Cynthia Herbert :: 10:23 PM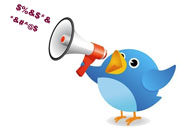 Red Medicine, a Vietnamese restaurant in Los Angeles, is turning to Twitter to shame patrons who make a reservation for dinner, and then don't show up.
The restaurant's owner told an L.A. dining magazine that he made the decision to out the no-shows after a particularly long string of reservations went unclaimed.
While many restaurants these days shy away from taking reservations, or require a credit card deposit to hold a reservation, Red Medicine's tactics seem to be a new one in the dining industry. The restaurant uses restaurant reservation service OpenTable to field reservations through its website.
Below – screenshots of Tweets from Red Medicine, directed at diners who skipped out on reservations.