By Cynthia Herbert :: 4:32 PM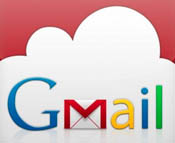 If you're a hard-core Gmail addict, you may have woken up to a jarring change in your inbox this morning. When you went to compose a new e-mail, it looked and worked totally different, didn't it?
That's Google hard at work for you – making the new Gmail compose feature a standard feature on most Gmail accounts. However, if you've tried out the new compose window and decided that you don't like it, you can switch back, but it's not very obvious.
In order to reset your account to use the old Gmail compose feature, you'll need to click the Compose button, just like you were going to write a new email. Then, look at the bottom right of the compose window – you'll see an arrow. Click that arrow, and a drop-down box will appear. Select "Temporarily switch back to old compose" from that list. See below for a screenshot.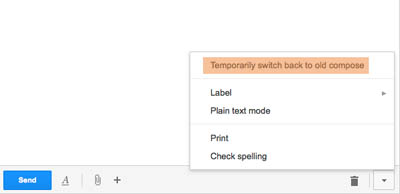 You might have noticed the word "temporarily" in that phrase. Sources close to Google say that the old compose feature will not likely remain for long, and that the Gmail service will force the new compose window onto users soon, taking the old compose window away for good. No timetable for removal of the old compose has been given.