By Gilbert Falso :: 6:56 AM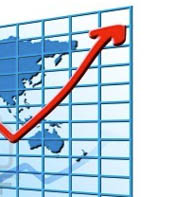 The Securities and Exchange Commission (SEC) announced yesterday that it will allow publicly traded companies to use social media channels to notify investors of company news.
In a decision brought about by a Netflix Facebook posting a few months ago, the SEC now allows companies to use their social media sites, such as Facebook and Twitter, to reach out to investors. However, the companies must ensure ahead of time that their investors know which sites will receive this information, and that investors can access the sites without restriction.
"One set of shareholders should not be able to get a jump on other shareholders just because the company is selectively disclosing important information," said George Canellos, acting director of the SEC's division of enforcement. "Most social media are perfectly suitable methods for communicating with investors."
The Netflix post that spurred this change in policy was when CEO Reed Hastings posted on his Facebook page that the company's monthly online viewing had reached 1 billion hours for the first time. The SEC argued that Netflix did not report that information to investors through a press release, so some investors were at a disadvantage because the company did not disclose that Facebook was an official channel for disseminating information.