By Cynthia Herbert :: 12:21 PM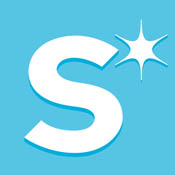 Shapeways, a 3D printing startup, has announced that it raised $30 million in financing in a Series C round, led by Andreessen Horowitz.
The round also includes funding from existing investors Lux Capital, Index Ventures and Union Square Ventures.
Shapeways sells 3D printing services and runs a marketplace for 3D creators. Last year, they claimed to print over 100,000 products a month, with 150,000 users in their community.
"We've come a long way with Shapeways," co-founder and CEO Peter Weijmarshausen told TechCrunch. "We've made 3D printing and production really accessible. We're making 3D printing more relevant to people."
In addition to the traditional plastic 3D printing medium, Shapeways also offers customers the ability to print in a variety of other materials as well. Sandstone, ceramics, sterling silver and stainless steel are all available printing mediums in the Shapeways arsenal.
The company currently does most of its printing at a plant in Long Island City, NY and plans to expand its facilities there with this round.
In March, Shapeways introduced their new API which allows developers to create applications that can interface with Shapeways' printing network and sellers marketplace.