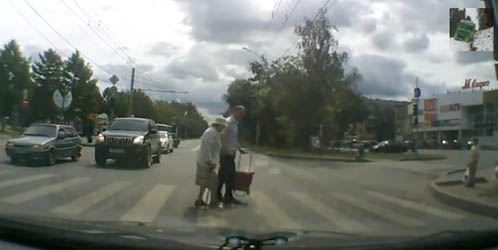 By Cynthia Herbert :: 3:02 PM
If you've ever perused the selection of Russian dashboard camera videos on YouTube and LiveLeak, you've probably noticed that most of them feature accidents, or incidents of insurance fraud gone awry.
So many Russians use dashboard cameras when they drive because of the rampant fraud across the country.
However, a recent video making the rounds of social media shows the flip side of Russian society. The 5-and-a-half minute video (below) shows a number of Russians helping out other drivers, pedestrians, and animals as they run into trouble on the country's roads.
If you've been reluctant to watch other Russian dash cam videos due to accidents or other unsavory content, this video is for you.