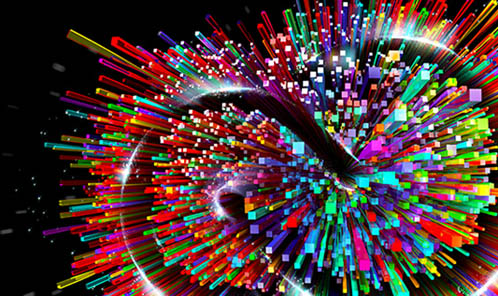 By Paul Thomson :: 10:13 PM
Software publisher Adobe, well known for its Creative Suite of design and layout programs, such as PhotoShop and InDesign, has announced it is ditching traditional packaged software solutions, and moving to cloud-based delivery only.
New versions of Adobe's Creative Suite product will now be solely available through the company's Creative Cloud subscription service. Creative Cloud was launched in 2012, and now nearly a half-million users spend between $10 and $50 per month for the rights to access and use the software.
On June 17, new editions of Photoshop, InDesign, Premiere and other Adobe programs will be released. These programs make up what used to be called Adobe Creative Suite. With the move to cloud-based delivery, Adobe will change the name from Creative Suite to Creative Cloud – CC for short.
The software will still be installed on the end user's computer media, but it will require a once-per-month connection to the Internet to verify that the license is still valid. At the time of verification, any updates to the software can be automatically downloaded if the user's subscription is paid up.
New Adobe customers pay will pay a fee of $49.99 per month for CC. Current owners of Adobe CS3 through CS5 will be offered a discount prices of $29.99 per month for their first year of service. Educational pricing for the CC product will also be $29.99 per month.