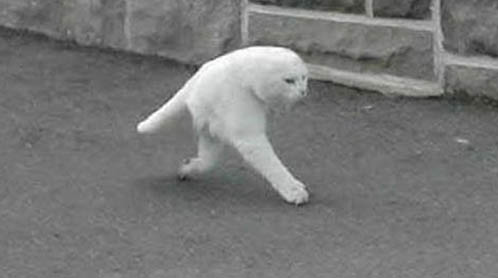 By Paul Thomson :: 11:17 PM
Perhaps this cat was walking in a neighborhood near Three Mile Island, or on the outskirts of Chernobyl?
Spotted on the StreetView setting of Google Maps, this two-legged freak of nature is probably not a mutation at all, but simply a glitch from the mapping and imaging software where two adjacent images are stitched together as the Google Maps car heads down the street.
First noted on the website Google Street View World, the white feline has been making the rounds of Twitter and Facebook these past couple of days. Fear not, where ever this kitty is, he most likely has all four legs intact.