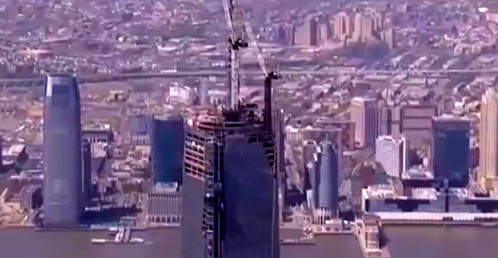 By Cynthia Herbert :: 10:17 AM
Nearly twelve years after the terrorist attacks of September 11, 2001, New York City's skyline today boasts the tallest building in the Western Hemisphere.
The final piece of the communications tower and antenna assembly that sits atop the One World Trade Center tower was moved into place by crane this morning.
Freedom Tower, as it is known, stands 1,776 feet tall, and is planned to open later this year.
A time-lapse video of the final antenna installation is below.