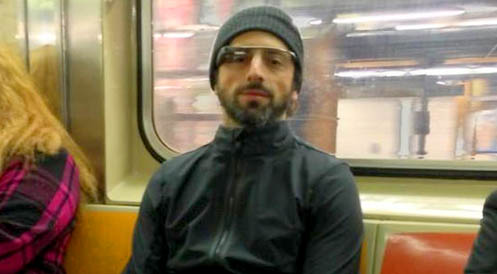 By Gilbert Falso :: 9:29 PM
As Google's developer conference, I/O, took place in San Francisco last week, a gathering of a different kind was happening across the country in Washington, D.C. Eight members of Congress penned a letter to Google's CEO, Larry Page, with concerns about how the company would address the privacy implications of its new Google Glass product.
The letter provided eight questions for Google, and requested that the company provide a response by the middle of June. The questions ranged from a followup to Google's unintentional collection of WiFi data from 2010, to how the new device might make use of facial recognition technology, and to what extent Google would protect non-Glass users from privacy infringement.
"As members of the Congressional Bi-Partisan Privacy Caucus," the letter reads, "we are curious whether this new technology could infringe on the privacy of the average American. Because Google Glass has not yet been released and we are uncertain of Google's plans to incorporate privacy protections into the device, there are still a number of unanswered questions."
The letter is signed by legislators Joe Barton, Bobby Rush, Richard Nugent, Steve Chabot, John Barrow, Walter Jones, Hank Johnson, and Loretta Sanchez.
Steve Lee, Google's director of product management for Glass, addressed some of these concerns at the I/O conference, including issues around the availability of facial recognition technology.
"We've consistently said that we won't add new face recognition features to our services unless we have strong privacy protections in place," he stated.
Other than Lee's remarks at I/O, Google has not publicly responded to the Congressional request yet.