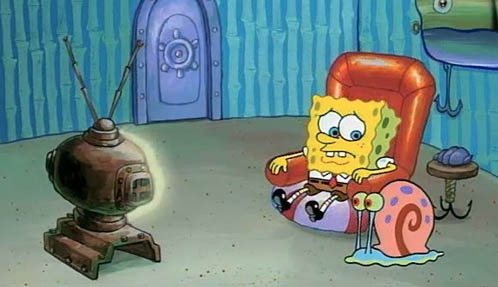 By Paul Thomson :: 2:59 PM
Related story: 6/5/13: Amazon acquires Nickelodeon content for its streaming video service
Internet movie and video delivery service Netflix has dropped popular children's titles from Nickelodeon, including SpongeBob Square Pants and Dora the Explorer, from its instant streaming lineup.
All of the Nickelodeon content was covered under Netflix's contract with Viacom, Nickelodeon's parent company. This contract expired over the weekend, and with it went hundreds of episodes of children's content across many shows. Including Nickelodeon, the Viacom contract also covered content from MTV and BET, which also disappeared off of Netflix's streaming menu over the past several days.
To fill the void left by the disappearing Nickelodeon shows, Netflix has stocked up on content from rival Disney. Five new shows from the Disney Junior and Disney XD cable channels will be available for little ones to watch. The shows that Netflix has added to the service are "Jake and the Never Land Pirates,"  "Tron: Uprising," "Handy Manny," "Special Agent Oso," and "JoJo's Circus."
Netflix will add episodes from each of these Disney shows after they have aired on the cable channels.
Moving away from the Viacom deal signals a shift in the way Netflix is handling its content and its contracts. Instead of dealing with larger media holding companies, Netflix is planning to work in a more hands-on approach with television show producers.
In a message to shareholders earlier this month, Netflix's CEO, Reed Hastings, wrote, "by dealing directly with the producers of TV shows, we are better positioned to pick just those shows that we believe will work best and secure rights that may be otherwise blocked by TV carriage and transmission deals. As we continue to focus on exclusive and curated content, our willingness to pay for non-exclusive, bulk content deals declines."